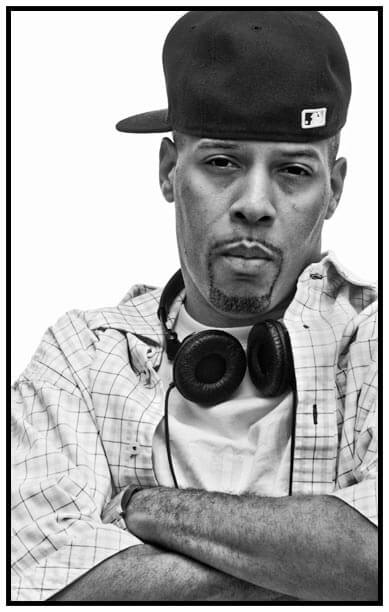 Celebrating 10 yrs of the Underground Experience a flash back to 6-20-11
This month's feature is one for the rhyme masters of metaphors let's check in with an Underground stalwart Punchline………
Mistajay: What is the story and conception behind your emcee name?
Punchline: I went through a bunch of names and I came up with Punchline cause I rap with a lot of metaphors.
Mistajay: What area are you reppin?
Punchline: I'm Repping the lower east side of manhattan nyc
Mistajay: What are your influences of your music? And what inspires you?
Punchline:My influences is life and things that happen everyday. I'm mostly inspired by things that happen to me weather good or bad. You can make a song out of anything. Also I'm inspired by Common , Kane , Redman
Mistajay: How do you describe your style?
Punchline:My style is Underground & commercial at the same time. Ghetto melodic to make up a phrase
Mistajay: What is your best song recorded to date and why?
Punchline: best to date is called " don't get married " no one has ever wrote a song about that topic. usually people are players or whatever in their rhymes but I chose to take a chance and do something different
Mistajay: Out all the artists and producers you have worked with and you a interesting list from ATCQ to Trackmasters who was the best or most interesting to work with? Punchline: producers for me would be trackmasterz cause they showed me how to rhyme and showed me how to create and had me around great artist while they were creating so it gave me an advantage over most people cause i was there for the making of a lot of classic albums. from " it was written " to the firm album , Noreaga , AZ the list goes on
Mistajay: Speaking of Trackmasters you where signed to there label trough Sony so you are like many recent artists who have been associated with a major label and are now independent what do thinking about that side of the game and do you feel it better to be independent?
Punchline: I like both sides of the game to be honest. Being indie is cool financially but you can hit a glass ceiling at some point. Being on a major you have more marketing and you have more ways to be seen compared to a indie where you limited financially
Mistajay: If you could share the stage with any 3 artists or bands who are still around and touring, who would they be and why?
Punchline: The roots cause their a great band and rocking with black thought would be dope. I had the chance to rock with Krs One that was dope and a dream of mine last one would be P. Diddy cause his shows are dope and he would have me rocking in front of a big audience
Where do you see the hip hop going in 2011? How do you see yourself fitting into that?
Punchline: I see hip hop going into the pop faze right now. Most records now a days have a pop feel to it. But through the internet it you can still do your thing and present your sound of music to the world. I plan to fit in right with my own original sound and not do what every one else does
Mistajay: What are your future plans?
Punchline: Future plans is to drop my own album this year and a punch & words album as well
Mistajay: Any last thoughts?
Punchline: no last thoughts
Mistajay: Where can fans follow/contact you and get your music?
Punchline: hit me on twitter @punchline_nyc , also email me @punchlinethelyricist@gmail.com for bookings
NEXT MONTH'S FEATURE MIckey Factz!!!
Mistajay is doing a monthly interview feature the underground experience on the blog www.empiremusiq.com/blog and would like to interview you for this new post please contact nccceo2@yahoo.com to publicize any new projects that you have coming up thanks for your time. Donate or pay $50 dollar interview fee below!!