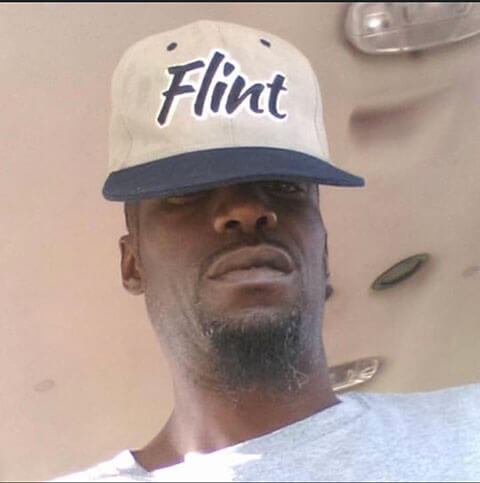 This months feature is a cat who has served hard time and is using his experience to shed light on the lives of others lets visit with…. Kid Gray
Mistajay: What is the story and conception behind your artist name?
Kid Gray: The story behind my name is KID GRAY (widely known as Jeanies Son) I grew a beard for the first time and it was gray KID is a baby goat

and gray refers to my beard but it's a acronym for GANGSTER RAY SO BASICALLY GOAT GANGSTA RAY JEANIES SON
Mistajay: What area are you reppin? What is the music scene like there?
Kid Gray: THE AREA I REP IS WHEREVER IVE BEEN AND GO IM FROM FLINT MICHIGAN SO IMMA FLINTSTONE 50/50 street penitentiary.
Mistajay: How has that Influenced your style/music?
Kid Gray: My experiences are worlds different from the average person which is what I am extra Ordinary but when you give extra and ordinary your EXTRAORDINARY my musical influences are life and a desire to inform educate unlock minds while entertaining and out do myself with each song cause I'm my harshest critic and my biggest competition
Mistajay: What are your influences of your music? And what inspires you?
Kid Gray: I'm not trendy so I can't tell you about nobody else music I like a wide variety of artist from everywhere DOPE IS DOPE
Mistajay: How do you describe your style?
Kid Gray: MY STYLE IS CALLED TRIGG NATION PENITENTIARY MUGSHOT INTELLECTUAL GANGSTA SHIT
Mistajay: You released your first single in 2012. Since then you have released numerous albums, singles and remixes, and continued to create and is working on several other albums and collaborations from around the world. What is your best song recorded to date and why?
Kid Gray: I actually haven't recorded my best song yet so I have no wander for that I like all my music but I be so focused on the next one after I record that's a good question.
Mistajay: If you could share the stage with any 3 artists or bands who are still around and touring, who would they be and why?
Kid Gray: Share the stage ERIKA BADU THE ROOTS J COLE UMMMM……
Mistajay: Alot of artists come into the game with a lot of ambition but don't spend time learning the business side. How important to you is learning about publishing and royalties?
Kid Gray: business side of rap is tricky the style of deals change from the thick to the 360 shit you get what u agree to I started a club a Mott community college called AAA aspiring artists association where we all shared information about the game ascap BMI copyrights library of Congress I got all type of music lyrics in there from years ago I was copyrighting volumes in prison it's cheaper
Mistajay: Where do you see the music going in 2020? How do you see yourself fitting into that?
Kid Gray: cheaper 2020 I'm just gone put my vibe out there I've never fit in nothing I'm going to dominate it's what I do see what's changed for me is I went to prison in the 10th grade so I learned a lot there including my conversation but it was like I was talking Chinese to people who have never been so I had some learning and switching to do it took a minute but I have EVERYTHING IR TAKE NOW TALENT GONE WEIGH IN
Mistajay: What are your future plans?
Kid Gray: I'm going to go record this Coronavirus music I've had time to write do bout 4 videos and see what it do and promote probably start
Mistajay: Any last thoughts?
Kid Gray: Doing shows thankx for your interest and support
Mistajay: Where can fans follow you and get your music?
Kid Gray: keep and eye out…
NEXT MONTHS FEATURE OG Dynasty !!
Mistajay is doing a monthly interview feature the underground experience on the blog www.empiremusiq.com/blog and would like to interview you for this new post please contact nccceo2@yahoo.com to publicize any new projects that you have coming up thanks for your time. Donate or pay a $50 dollar interview fee below!!
https://www.paypal.com/paypalme/NCCRecords910INC