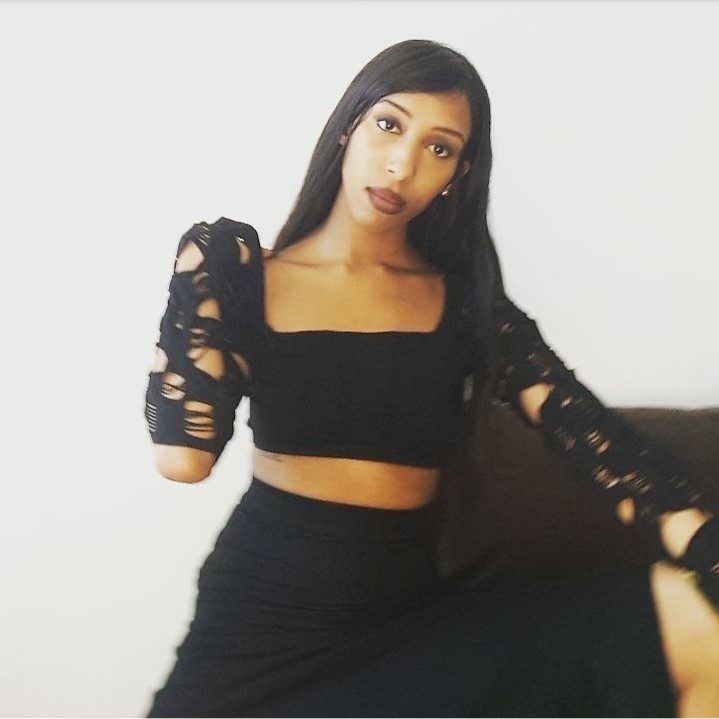 What is the story and conception behind your artist name?
Levi is just short for my full name Levisha, which means beautiful lover of God. It's something I learned recently and I'm happy I did. I always knew there was something unique about my name even though other people thought it was very urban lol.
What area are you reppin? What is the hip hop scene like there?
I will forever rep my hometown Jacksonville, Florida although I was raised in Charlotte, the Queen City of North Carolina. The hip hop scene here in my eyes is definitely on the rise. I think people are finally starting to look more into our music scene and take it seriously. We have a long way to go though because in Charlotte it's a struggle building a loyal fan base when you're local. I can't put my finger on why that is, but it's just always been that way here.
What are your influences of your music? And what inspires you?
My biggest influence on my music is the 90's era. I'm a ninety two baby and so I grew up listening to timeless R&B. Artists like Jon B, Mary J Blige, K Ci and Jo Jo and there's so many more lol. Overall I'm heavily influenced by my own experiences, so if I didn't live it I won't sing about it. My music is very personal to me. I'm inspired by my love life.
How do you describe your style?
I would describe my style as very sultry and sensual. I've always been very effortless and true to my self when it comes to my looks and how I want to be perceived. Just real laid back and feminine yet elegant with some edge here and there.
What is your best song recorded to date and why?
My best song recorded to date is a track that is currently unreleased right now called "Green Light". It's actually the very first song that I wrote and it's because of that song that catapulted other releases like "Consistency" and "Man of the Hour". The song itself is so special to me because I literally free-styled it on my way to an event and when I finally got there I immediately told my friend that I just wrote a hit record! Ever since then I felt like I needed to make something of my music career and it was because of that song, which will be released soon lol so stay tuned for that.
If you could share the stage with any 3 artists or bands who are still around and touring, who would they be and why?
I would love to share the stage with Chris Brown, Drake, and Mary J. Blige. I just love the music that they've contributed to the industry. I feel like there's so many others also but these are artists who've directly influenced me and have gotten me through some really tough times in my life...happy times too.
A lot of artists come into the game with a lot of ambition but don't spend time learning the business side. How important to you is learning about publishing and royalties?
It's super important to me that I learn every aspect of the music business because all in all it is business. Just being able to make sure I'm being compensated for putting my art out in the world for people to enjoy. It also means my family will be taken care of forever and that's what I want.
Where do you see the hip hop going in 2018? How do you see yourself fitting into that?
Well I'm R&B lol but in reference to hip hop in 2018 I feel like it's becoming very saturated into something we can no longer call hip hop, so we need to figure out what these new sounds are and let them thrive in their own category. However, in regard to where I fit in, I'd say that my goal is to keep good music alive. R&B for me is good music and I feel like so many people want it back, which is great in my case because I want to stay true to that sound.
What are your future plans?
Well I'm learning to focus on right here and right now, so currently I'm working on my debut EP which may or may not be self titled but that project is definitely in the works. So far I've introduced my sound to my fans and getting their reaction has blown me away. I'll also be releasing some visuals alongside these new records which are all original, so I'm very proud of that. Overall just focused on getting the songs perfected and having more divine connections such as this interview to get me to the next level in my career.
Any last thoughts?
Yes. Promote real talent all 2018 lol
Where can fans follow you and get your music?
My lovely fans can listen to my music currently on YouTube just by searching my name Levi with the name of one of my songs "Consistency" or "Man of the Hour" they can also follow me on Instagram @LeviGoddess