This month's artist is an individual with a myriad of influences that span many genres Let make a run with…….Shalon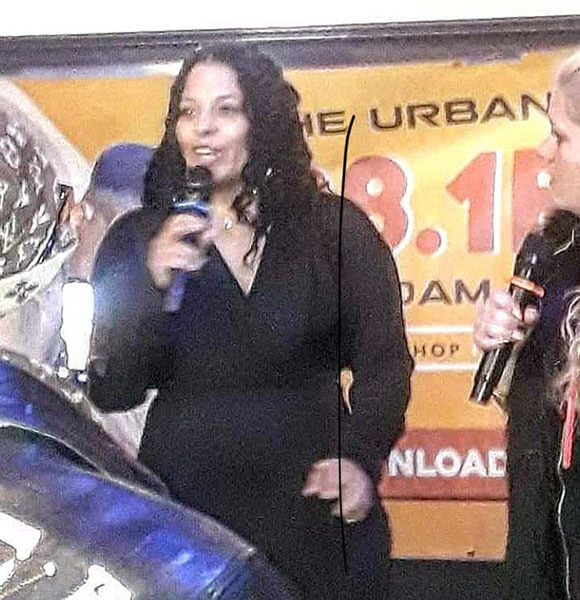 Mistajay: What is the story and conception behind your artist name?
Shalon: My Artist name is my Birth name "Shalon" meaning Peace & Love
Mistajay: What area are you reppin? What is the music scene like there?
Shalon: I am reppin Maryland.... This area is big on Go Go music and rap.
Mistajay: With a blended ethnicity of Lithuanian, African American and Indian, and trained by your mother in ballet, tap, jazz, and modern hip hop so how that Influenced your style/music?
Shalon: It may have had some influence on my style in music but I believe that the music that I grew up with, Blues, Soul, R&B, Country, Rock, classical.... I believe that gave me the baseline for my style. I was a singer while I worked, while I struggled, while I meditated, and if I was told to stop I would just start humming... it was embedded into my soul from birth by both of my parents.
Mistajay: What are the influences of your music? And what inspires you?
Shalon: My influences are my life experiences, and anything that catches my attention, that's heartfelt... My inspirations are based on love, relationships, losses, and gains. I strive for the happier fun sides of music, but I write what is in my heart and that can be anything...
Mistajay: How do you describe your style?
Shalon: My style.... hmmm....... That's kind of difficult for me to describe, I can say sultry to sexy... but then I have heard people say soulful as well... I don't think it's for me to describe, I think it's for my audience... I am not stuck in one genre, I am all across the board so that I can reach the world with my words.
Mistajay: You released your first single in 2012. Since then you have released numerous albums, singles, and remixes, and continued to create and is working on several other albums and collaborations from around the world. What is your best song recorded to date and why?
Shalon: It is wonderful to look back and see what I was able to accomplish in this amount of time... I do believe that Fantasy (Vjaun Allure Elite Remix) has been the most successful release yet. It went worldwide and even had a "Fantasy Challenge" going on around the world. That was the highlight of my music career, and I was so grateful for that collaboration.
Mistajay: If you could share the stage with any 3 artists or bands who are still around and touring, who would they be and why?
Shalon: My first choice would be Sade, I love her mellow beauty in all that she does. Her sexy, classy style is what I would like to be like. Billie Eilish has really grabbed my attention with her style, I would love to tour with her as well. John Legend would be great as well to tour with because of his style.
Mistajay: A lot of artists come into the game with a lot of ambition but don't spend time learning the business side. How important to you is learning about publishing and royalties?
Shalon: I think the learning part determines if an artist is doing this as a hobby or a career. Learning about publishing and royalties is one of the most important parts of the music industry unless you are just doing it as a past time...
Mistajay: Where do you see the music going in 2020? How do you see yourself fitting into that?
Shalon: Honestly, music is like a storm with no certain path, so I couldn't tell you where it could be going... but I can tell you that I will be in it with at least one of the genre's that I am working on :)
Mistajay: What are your future plans?
Shalon: My future plans are to continue to develop my talent and to take it on tour. I plan on getting my name, and my words to radiate in the ears of everyone around the world, however they may hear me, they will hear me...
Mistajay: Any last thoughts?
Shalon: We all have a story to tell, but not everyone has the power or the will to let it out, to let it fly... because mine and many others who sing, write, act or whatever they do to tell their story, are really helping those who can't or aren't ready to tell theirs... they can relate, and then they know that they aren't alone in their fights and struggles.
Mistajay: Where can fans follow you and get your music?
Shalon: My music can be found on all platforms "Shalon"
Social Media: IG, Twitter, FB - @ShalonTheArtist
Website - Shalon.us
NEXT MONTHS INTERVIEW D.R.U.G.S. Beats !!!!
Mistajay is doing a monthly interview feature the underground experience on the blog www.empiremusiq.com/blog and would like to interview you for this new post please contact nccceo2@yahoo.com to publicize any new projects that you have coming up thanks for your time. Donate or pay a $50 dollar interview fee below!!