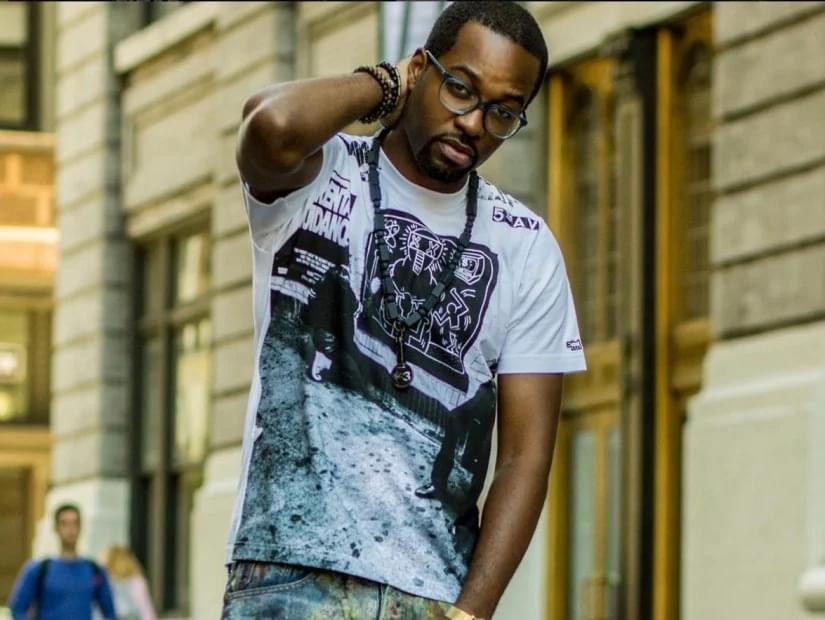 Mistajay: What is the story and conception behind your producer name?
Mickey Factz: Mickey derives from Mickey Knox in Natural Born Killers. Loved that name and facts is all I talk about. The Z adds stylish points.
Mistajay: What area are you reppin? What is the hip hop scene like there?..
Mickey Factz: New York City. The Bronx. The mecca. He scene is in its purest form here. Beautiful and original. Serene if you ask me.
Mistajay: What are your overall influences of your music? And what inspires you?
Mickey Factz: My life and my friends lives. Gospel music. My ups and downs. Most hip hop artists of the 90's. The purity and sanctity of the artform. Thats what I try my best to represent on a consistent basis.
Mistajay: How do you describe your style of hip-hop?
Mickey Factz: I describe it as personal. Creative. Emotional. Lyrical. Engaging.
Mistajay: What is your best song recorded to date and why?
Mickey Factz: ?? hard to make any choice.
Mistajay: You have worked with some of the most influential artists in music, including Drake, B.o.B., The Cool Kids, Travis McCoy, and Hip-Hop pioneers like Afrika Bambaataa. If you could work with any other 3 artists or bands who are still around and touring, who would they be and why?
Mickey Factz: Too many options….
Mistajay: A lot of artists/producers come into the game with a lot of ambition but don't spend time learning the business side. How important to you is learning about publishing and royalties?
Mickey Factz: It is absolutely the most important aspect of music. You have to learn about the business aspect of it because this is our art. And if we expect to live a full and long life we definitely need to sit back and learn about residual income and how we can use it to our benefit. Ownership is extremely important and we really need it.
Mistajay: Where do you see the hip hop going in 2021? How do you see yourself fitting into that?
Mickey Factz: Seems like more lyricism is coming back. Which is my forte if you ask me. As well as consistently putting out good music, feverishly. Thats my plan. To constantly work at my craft and give my all 100% of the time. I have 6 projects I want to drop. Sounds ambitious. But I feel it can be done.
Mistajay: You released your debut album, The Achievement, in 2016 to rave reviews. The project was solely produced by super-producer Nottz and peaked at No. 9 on iTunes Hip Hop charts you returned to the road in 2018, touring with West Coast rapper Blu and Lupe Fiasco after having that success what doors have been opened for you? What expectations did you have before this and for your next project?
Mickey Factz: Tons of doors. Im excited for the world to open back up so I can get back on the road and connect with the people. My brothers Blu and Lupe helped me to see more spaces and reach more people. Can't get better than that. Before the project, my expectations were very low. I didn't know what to expect and i truthfully didn't want to be let down. So the fact that I was able to take my talents to that level without really expecting it, spoke volumes to me.
Mistajay: How has covid 19 situation affected your plans as related to music?
Mickey Factz: I was going to be releasing music that felt more partyish and creatively trying to expand my range. I realized that my voice during this time is a bit more powerful so I went back to what I know. But im excited to venture back into that process and see what we can make of it.
Mistajay: Any last words?
Mickey Factz: Follow your dreams! Follow me everywhere!
NEXT MONTHS FEATURE Celebrating 10 Years of the Underground Experience Feature !!
NEXT MONTHS FEATURE Shabaam Sahdeeq!!
Mistajay is doing a monthly interview feature the underground experience on the blog www.empiremusiq.com/blog and would like to interview you for this new post please contact nccceo2@yahoo.com to publicize any new projects that you have coming up thanks for your time. Donate or pay a $50 dollar interview fee below!!
Pay NCC Records INC using PayPal.Me (connect this url: https://www.paypal.com/paypalme/NCCRecords910INC to the sttad