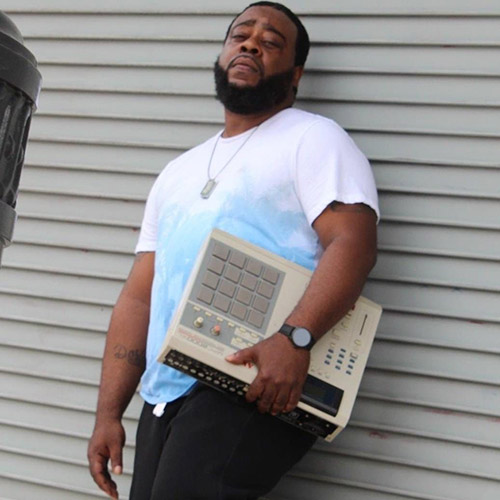 This months feature is a producer with a special claim to fame making his mark on the NC sound.....lets bang out with...... D.R.U.G.S. beats
Mistajay ...What is the story and conception behind your producer name?
D.R.U.G.S..MY name is an acronym D.R.U.G.S Dope.Real.Under.Ground.Sound ..BEATS D.R.U.G.S was my original group i formed in 05..but quickly dismantled so i kept the name.
Mistajay:...What area are you reppin? What is the hip hop scene like there?..
D.R.U.G.S...i live in NC although im back in forth from NC to LA..but im from ATLANTA originally..NC's hip hop scene is strong and thriving..shoots to king mez..
Mistajay: ....What are your influences of your music? And what inspires you?
D.R.U.G.S: i listen to all types of music...so im inspired by many.from j dilla to brian wilson of the beach boys..
Mistajay:.YOU HAVE A VERY UNIQUE APPROACH ON SAMPLING How do you describe your style?
D.R.U.G.S i can't describe my style...simply if you're a lover of music..u will love my melodic driving boom bap.On to west coast driving chord progressions.i don't know...it just happens..
Mistajay ....What is your best song recorded to date and why?.....
D.R.U.G.S: Gone with Dr dre..kendrick lamar..marsha ambrose.....and u asked and why???.....lol..migga it's dr dre kendrick lamar marsha ambrose on one record..MY RECORD..i cried the 1st time i heard it..
Mistajay .....YOU HAVE WORKED WITH ARTIST SUCH AS DR.DRE, LUDACRIS, YOUNG DRO, LLOYD BANKS, BIG BOI FROM OUTKAST.. If you could work with any other 3 artists or bands who are still around and touring, who would they be and why?
D.R.U.G.S: For sure D'angelo....he's always been my favorite male vocalist besides anthony hamilton and musiq soul child ...angelo is more my drummer type flavor..a master of un quantized drumming sound..
Mistajay: A lot of artists/producers come into the game with a lot of ambition but don't spend time learning the business side. How important to you is learning about publishing and royalties?
D.R.U.G.S: music is only 25% of the game...the business plays 75 percent of the game..this is why u see wack artist with their business together succeed. vs the talented artist whom don't have his business together..make sure u have people that has your best interests in your corner..get your publishing..
Mistajay: Where do you see the hip hop going in 2017? How do you see yourself fitting into that?
D.R.U.G.S: in my honest opinion..we need to understand the difference between rap and hip hop..rap is a spin off of hip hop..as heavy metal was to rock..as grunge was to metal.blue grass etc..mumble RAP is not hip hop and thats perfectly ok..stop taking it as an insult because it;s not..it shows our growth with our culture we did the same..AGAINN...
Mistajay: What are your future plans? ME...im starting my own label OMNI MUSIC...it's gonna be dope
D.R.U.G.S: Any last thoughts?......ME ...YES...make sure to purchase my extremely dope instrumental projects...
https://streetcornermusic.bandcamp.com/album/the-gift-volume-ten
https://streetcornermusic.bandcamp.com/album/naloxone-the-save-shot
follow me here on FB...HERE on twitter https://twitter.com/D_R_U_G_S_BEATS
https://www.instagram.com/drugs_beats/?hl=en thats my IG
NEXT MONTHS FEATURE TBA!!
Mistajay is doing a monthly interview feature the underground experience on the blog www.empiremusiq.com/blog and would like to interview you for this new post please contact nccceo2@yahoo.com to publicize any new projects that you have coming up thanks for your time. Donate or pay a $50 dollar interview fee below!!
Pay NCC Records INC using PayPal.Me